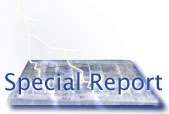 I CARE - Special Report
'On the first of July, eighteenhundred and sixty-three, it pleased his Royal Highness Willem II, King of the Netherlands, to abolish by royal act the slavery in the Netherlands and the overseas parts of the Kingdom of the Netherlands'
On this Saturday, July 1, 2006 it was commemorated that the Netherlands abolished slavery 143 years ago, on July 1, 1863. The national institute for Dutch slavery past (NiNsee) for the fifth consecutive year organized the National remembrance Dutch Slavery past, commemorating the freeing of slaves in the former Dutch colonies Surinam and the Netherlands Antilles, after a 200-year period of slavery. As well in the previous years, the remembrance took place in the Oosterpark in Amsterdam, at the National slavery monument. It was opened with a speech -and presented by- jazz singer Denice Jannah. On behalf of the Dutch government Mrs. Sybilla Dekker, minister of Housing spoke, taking the place of D66 minister Alexander Pechtold, who resigned as a minister the day before because of a government crisis. Job Cohen, Mayor of Amsterdam, also gave a speech; quoting Surinamese Freedom fighter, resistance hero and Human Rights advocate Anton de Kom, who was murdered in the nazi concentration-camp Neuengamme on April 24, 1945.
Magenta Deputy director Erika Harriford-Mclaren and board member
Suzette Bronkhorst lay flowers at the monument.
After the usual laying of wreaths by representatives of the Dutch, Surinamese and Antillean governments and the Ghanese community, the remembrance was concluded beautifully by the opera singer Tania Kross. Magenta Foundation came with a delegation and put flowers at the monument. Sadly we did not see any other non-Surinamese or non-Antillean NGOs, or anti-racism or Human Rights organizations.
Ronald Eissens
Tania Kross sings